In addition to the tact switch to be introduced today, there are many kinds of switches on the PCB board, such as button switches, detector switches, micro switches, slide switches, etc. They are all electronic components, but their functions are not the same.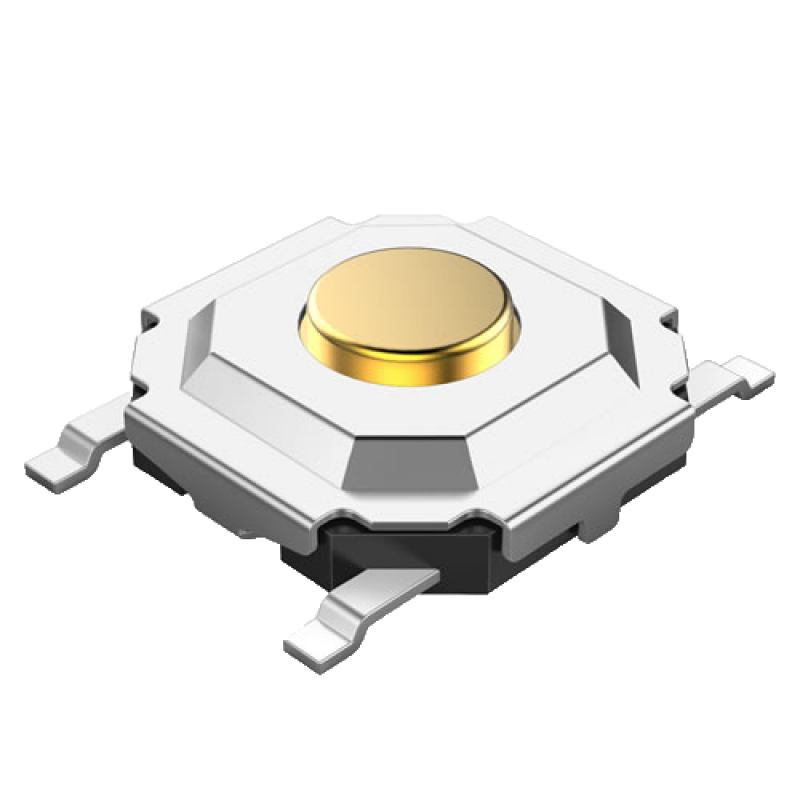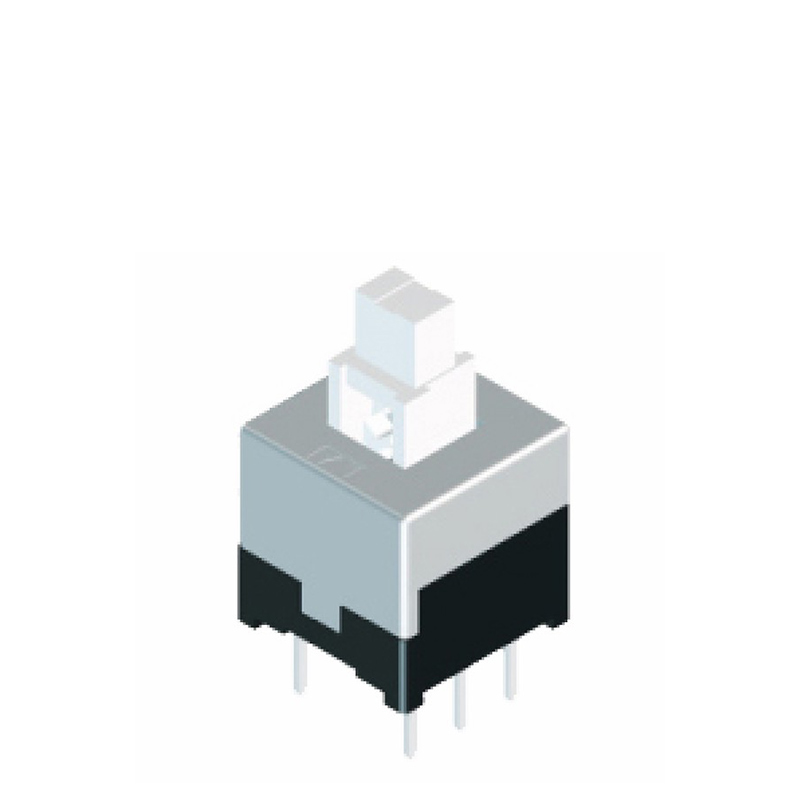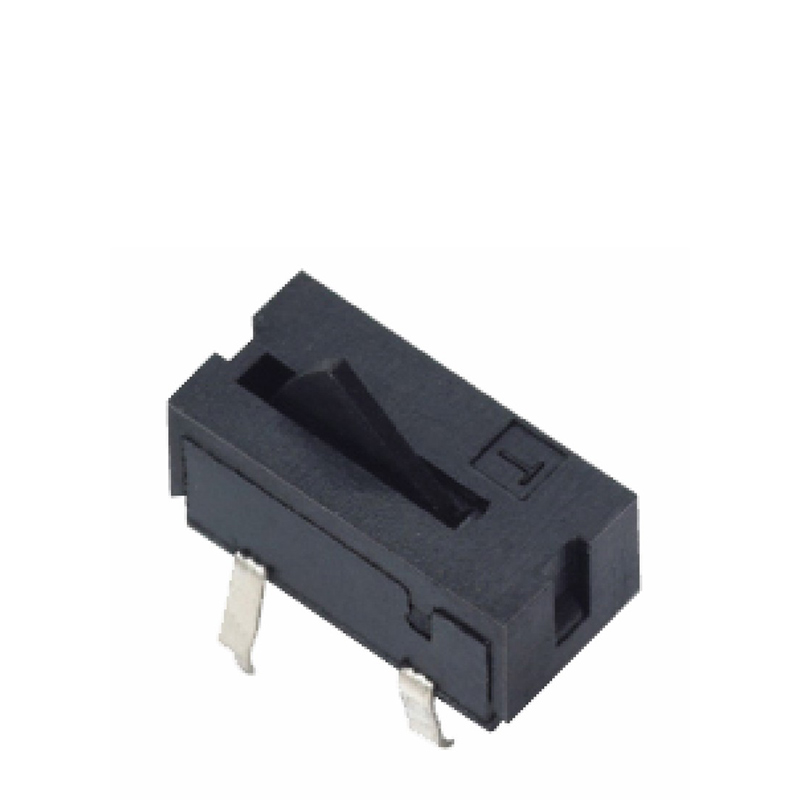 Working Principle
The principle of tact switch operation is actually very simple. There is a contact inside the tact switch. The contact will deform under the action of external force, and touch the two sets of pins downward. These two sets of pins will be in a conductive state, thereby making the circuit generate a path. At this time, if we remove the external force, the contact will recover without the action of the external force, so the two sets of pins cannot touch the contact, so they cannot be turned on, and the circuit will become an open circuit. Simply put, when we press the tact switch, a path is formed, and when we release it, it becomes an open circuit.
The Structure of Tact Switch
When we introduced the operation principle of the tact switch, we mentioned that there are contacts and pins inside the tact switch. Next, let us introduce the entire structure of the tact switch in more detail.
The tact switch is composed of a cover, a stem, a contact, a base, and 4 terminals. Some of our products will also have a layer of tape. The following are the exploded view and section view of our product FVCM16.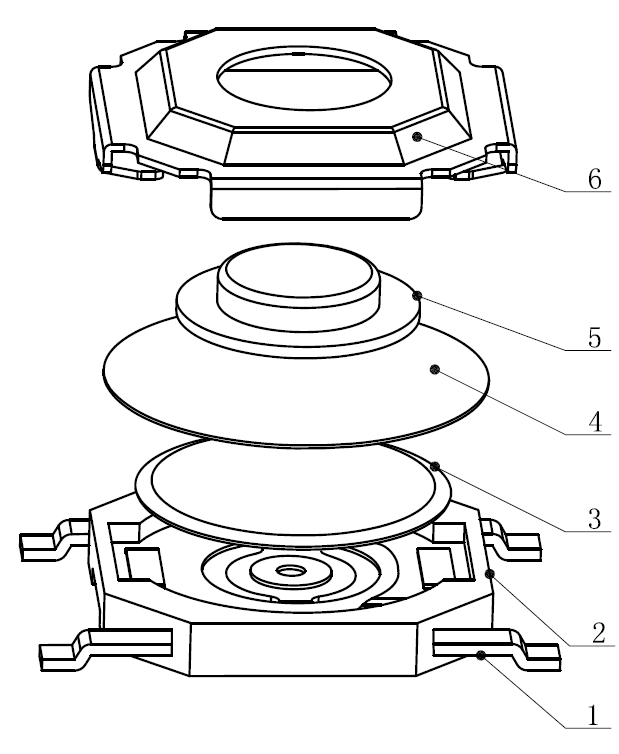 | | |
| --- | --- |
| Part No. | Part Name |
| 1 | Terminal |
| 2 | Base |
| 3 | Contact |
| 4 | Tape |
| 5 | Stem |
| 6 | Cover |
Tact Switch Exploded Diagram Description Table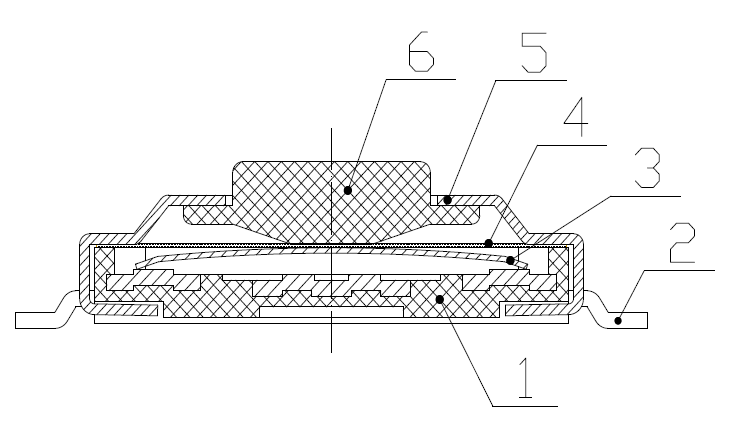 | | |
| --- | --- |
| Part No. | Part Name |
| 1 | Base |
| 2 | Terminal |
| 3 | Contact |
| 4 | Tape |
| 5 | Cover |
| 6 | Stem |
Tact Switch Section Diagram Description Table
Through the above exploded view and cross-sectional view, I believe that the structure of the tact switch can be clearly understood. The contact part is usually 4 terminals, which are grouped in pairs. Some products will have an extra terminal for grounding.
Tact switches are widely used in electronic equipment and white goods, such as audio-visual products, computer products, communication products, household appliances, digital products, security products, toys, fitness equipment, medical equipment because of their advantages of small contact resistance load, small deviation of operating force and diversified specifications.Go to the "Tact Switch" in "PRODUCTS AND SERVICE" on our website to see more types of tact switches. You are also welcome to contact us directly through " CONTACT US".